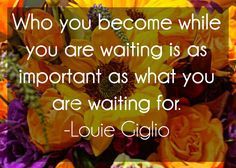 Made 4 Him




Made 4 Him is the blog I started this January, and I would like to welcome you to the adventure.

I have one goal: to carry the presence of Christ with me wherever I go, to reflect Christ in all I do, and worship Him with my life. I was made for a purpose, with a grand and glorious adventure ahead of me. I believe God gave us LIFE, and He intends us to have life to the FULL.

My purpose and goal in writing and hosting a blog is simply to glorify Him. Why do I write? Because that's what He created me to do. I can't NOT write.

Writing is the way I can share the things God is showing me, teaching me and encouraging me as I walk. Hebrews 10:23-25 comes to mind: "Let us hold fast the confession of our hope without wavering, for He who promised is faithful. And let us consider how to stir up one another to love and good works, not neglecting to meet together, as is the habit of some, but encouraging one another, and all the more as you see the Day drawing near." (ESV)

I want my writing to encourage others and build them up in Christ. As a writer, I am a signpost pointing back to Christ, always being ready to answer those who want to know more about the hope that I cling to.

I want every bit of my writing, from humor about EMS scenarios or sharing about my writing process to have that overarching theme -- my faith may not be defined and stated in each line, but it is part of the fabric of who I am, so much so that there can be no doubt about who I serve or where I stand.

My blog doesn't have a simple topic I am writing about, because life isn't simple. I'm not a machine that only can function and complete one task. He created me to be a writer, but He also has placed me in a position to serve Him as a paramedic and a firefighter. He is challenging me physically with running, swimming and biking. He has blessed me with opportunities to travel.

In the Old Testament it talks about the the words of God's commandments being on your heart, taught to your children... talked of as you sit at home, as you walk along the roads, when you rise up and when you lie down, written on your doorposts and on your gates. (Deuteronomy 6) This is how my faith should be, and everything flows out as an extension of my faith.

My blog is about the journey and the adventure He is taking me on, the situations and people and lessons I am learning as I go.
I believe writing should make a difference, be meaningful, to have a purpose. Sometimes, that purpose is simply to fulfill the calling placed on my life. It is a way to process and understand what He is sharing with me. It is a way for me to document the mile stones along my path in following Him, so I can look back and see where I have walked.

And at the end of the day... my hope and my passion is that everything in my life would glorify Christ.



Soli Deo Gloria -- Glory to God Alone